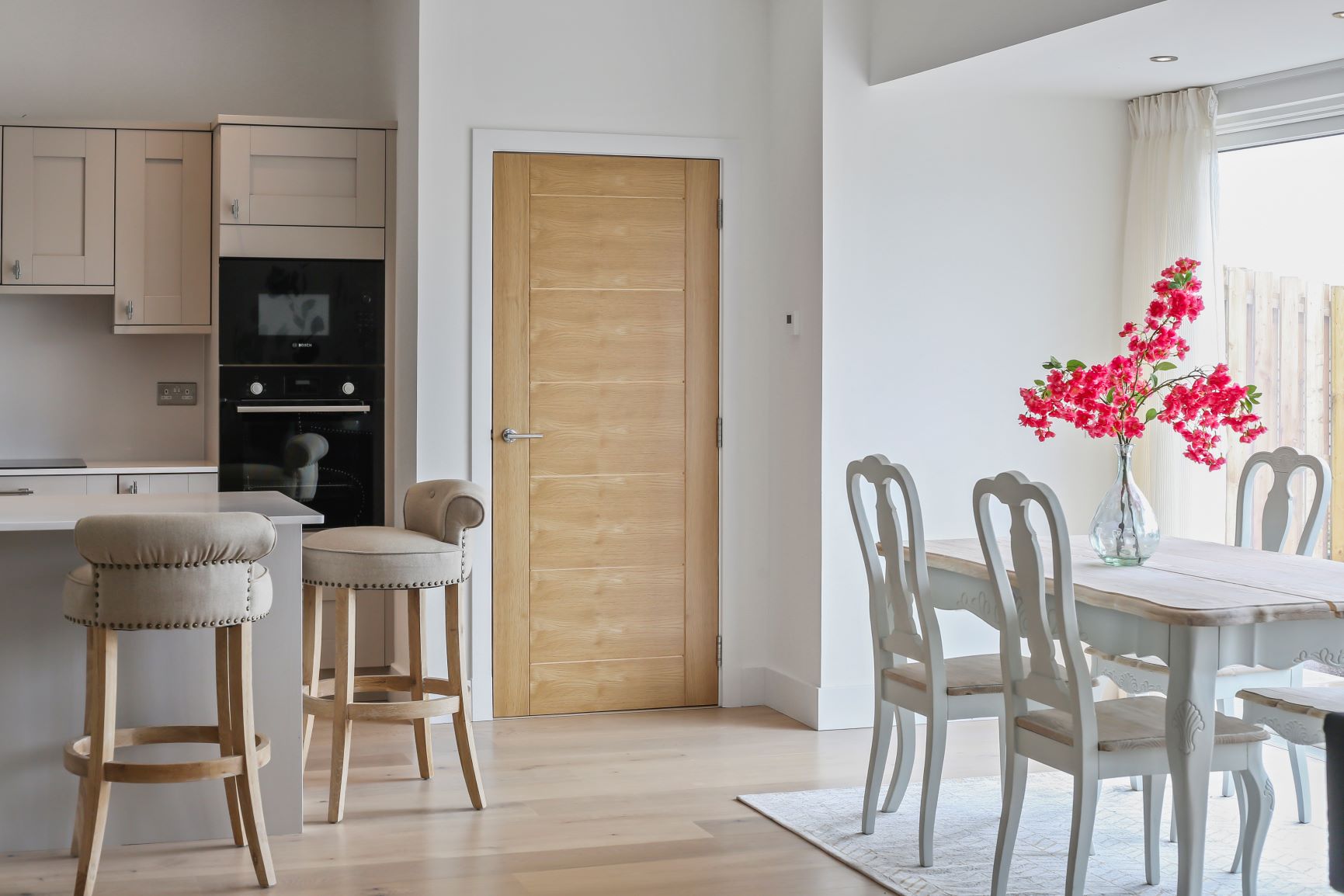 Eskgrove Homes Showcase 'Eco-Elegance' At Linton Bank
'Idyllic West Linton becomes the home of the latest Eskgrove Homes development'
Edinburgh based eco housing developer 'Eskgrove Homes' have unveiled their latest exclusive 10-home detached and semi-detached bungalow development, nestled in the beautiful foothills of West Linton.
Boasting three of the latest single-story home designs, the stunning Linton Bank development features a mix of 2 and 3 bedroom properties, built to the highest of specifications and with the integral eco-features expected of an Eskgrove home.
Following on in the footsteps of previous successes, Eskgrove have created the development with their usual attention to detail – ensuring that beautiful surroundings, eco-credentials and tranquillity, form the threads running through the development's core design.
As one of the oldest Scottish market settlements in the Scotland, the West Linton location was chosen for its unique combination of breath-taking countryside alongside easy access to a wide range of local amenities. For those looking for the bright lights of the city, Edinburgh is only a short 20-minute drive away.
'Linton Bank' features three high-specification home types; The Kincraig, The Medwyn and The Lyne, all with the latest in eco-design and tailored to meet the needs of modern living. The development features air source heat pumps, natural clay roof tiles, acrylic render and underfloor heating throughout, to provide the best of sustainable living whilst reducing owner costs.
Demand for these houses has been high with only two 3-bedroom properties left, The Kincraig and the Medwyn, both with sliding doors to the garden, fitted wardrobes and en-suite in the Master Bedroom, fitted wardrobes in the second double bedroom and dedicated parking.
For availability enquiry, please visit the Eskgrove website at www.eskgrove.co.uk
About Eskgrove Homes :
With years of experience in traditional build, Eskgrove Homes wanted to look at another way of building homes – by design homes that not only look good but are also energy efficient. Eskgrove Homes continues to stand out in the new build market, not just in terms of methods and materials but also in terms of how they focus on the build and design process. Eskgrove focus on building homes fit for the future, reducing environmental impact and saving on fuel bills.
One of the main differences with Eskgrove homes is the way they are constructed. The majority of new homes are built using timber frame, which means that most of the kit is built on site and no matter how efficient the builders are, there are inevitably minuscule spaces that air can escape from.
However, Eskgrove Homes are one of a few companies in the UK to have developed timber frame systems to another level, into what is termed "closed panel construction". This methodology sees the walls of each house virtually finished in the factory. For their homes at West Linton, this means the insulation, service conduits and internal plasterboard are all assembled with the studs into complete panels and delivered to site.
This method of construction allows each home to achieve an exceptionally high standard of air tightness. Put in its simplest of terms, if you try to heat a home which has lots of tiny air spaces, some of that heat escapes through these spaces. If you want to keep that home at a constant warm temperature, you have to keep putting more and more heat into it, to compensate for what you are losing through the spaces.
If your home is better made and has less spaces for warm air to escape, once you've heated it up, it will stay warm. After a while a small amount of that heat will of course leak out but it doesn't take a big effort to replace it and get you back up to temperature.
With Eskgrove homes, it's not just one eco-friendly features that's included, it's a whole package of them. The factory manufacture, the precisely engineered components, the detailing for air-tightness and the air source heat pump. They can also add in additional eco-friendly features such as underfloor heating and mechanical ventilation with heat recovery. These are all parts of an interwoven and interdependent system, creating better, more sustainable homes.